Discover more from Other Valleys
Media and technology news and ideas that are by and large NOT from the US/UK/EU. I like hearing what's going on in the Other Valleys around the world - now you can too.
Over 5,000 subscribers
Edition 121: An ode to being human
Hello. I'm Anjali Ramachandran. I keep an eye on interesting creative and technology news in the non-US/UK parts of the world. Thanks for subscribing.
What's Up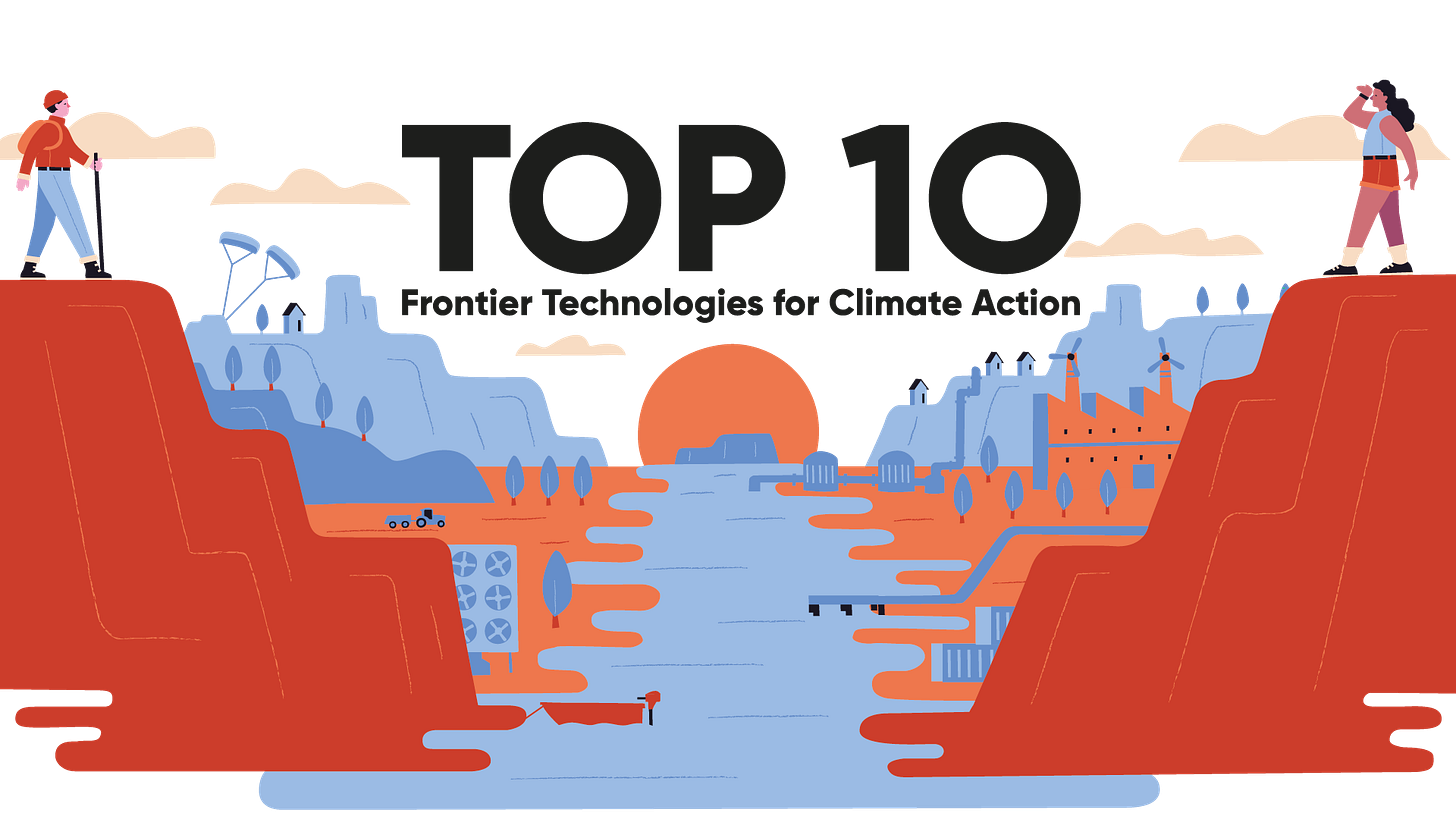 This week was the official launch of the Frontier Tech For Climate report that we worked on for the UK's Department of International Development, with Brink, Clean Tech Group and IMC Worldwide. If you're interested in climate change technologies that can make the lives of people around the world, and particularly in countries in development, better, then have a look. Areas we looked at included Genetic Engineering, Aquaculture, Plastic Alternatives, Electric Steel Production, Parametric Insurance, Atmospheric Water Generation, DC Mesh Networks and more. I certainly learnt a lot working on the project, and hope you will too. Some of the startups we feature that are worth knowing about: Finland-based Infinited Fiber who are working with brands in India and China to integrate their recycled textile fabric into clothes, Rwanda-based Ampersand Solar who are working to make mass-market electric bikes a reality for all, and Okra Solar who want to give the 1 billion people with no reliable electricity, access to their plug-and-play smart grids.
Links
A few links related to the one thing that is on everyone's mind currently: COVID-19: Iran is one of the countries that has been most affected by the outbreak. They've recently asked the IMF for $5 billion in relief, their first such request in 60 years. On NPR, a few voices from other countries that have been affected: China, South Korea, Japan, Italy, Iran, Spain, France, Germany, USA. In Wired, how Singapore was ready for COVID-19 having been through SARS and H1N1. If you're a technologist, also check out the Coronavirus Tech Handbook, a crowdsourced document from Newspeak House. Meanwhile in China, Alibaba Group's research and innovation group DAMO Academy have created an AI system that can diagnose COVID-19 in 20 seconds with 96% accuracy.
""Even things like glass weren't available to us until the Meiji period, which was the 1800s," he says. "The lack of industrial power forced Japanese people to make use of what was available to them." - A look at Japan's Washi paper industry, and the country's enduring relationship with paper.
Anab Jain's excellent treatise, if I may call it that, on a More-Than-Human-Politics is well worth reading. Read about India's Mutiny of 1857 and the importance of experimentation and scene-setting. Her closing words "And we are now entering a time where we face our own destruction if we continue to live in the illusion of isolation" have never been more true.
If you're part of the Lebanese diaspora (or to be honest even if you're not) and you'd like to help mitigate the Lebanese economic crisis, check out Jobs for Lebanon.
Zahra Shah, a member of Ada's List, is running a crowdfunding campaign to launch Iraq's first Digital Copywriter programme. She wants to help 15 young copywriters in Iraq get their first jobs in the space. Give her a hand. Also, if you know of any funding opportunities related to providing education for refugee children, drop me a line and I can put you in touch with her (or let me know and I'll pass the info on).
In India, Niyo, a fintech company backed by Tencent amongst others, has partnered with the National Payments Corporation of India to give more than five million blue-collar workers a salaried account with their product Niyo Bharat.
Rachel Lim borrowed money from her mother to set up her fashion business in Singapore - and with what success! Love, Bonito is a fashion brand for female Asian shoppers that has now raised over $10 million to fund its expansion into physical stories, having started off as a high school blog.
I love this idea from Tanzania: "Kids' Court involves training schoolchildren to be judges and empowering them with the knowledge and confidence to stand in front of adults to educate them about road safety. Partnering with Amend, traffic police stop drivers who are caught driving recklessly outside schools and invite them into the Kids' Court, where they are questioned by the child judges." Enough said. Expand this globally now.
An interview with Bangladeshi photojournalist Shahidul Alam on his new book, and his 101-day incarceration where he was held, tortured, and threatened. Though it was over a year ago, there have been no charges made as the prosecution was unable to provide evidence of the charges against him. His photography itself is lovely.
Voice queries grew 270% in India last year, according to Google. No wonder then that Amazon has made India only the second country (outside of the US) to launch its Alexa-powered shopping experience: "Customers will be able to use Alexa to search for items on the e-commerce platform, add them to the cart, and proceed to checkout — by saying commands such as "Alexa, show me sarees," "Alexa, add saree to my cart," and "Alexa, go to checkout."
Jobs and Opportunities
Mumbai-based financial research institute Dvara is looking for a Senior Research Associate.
Imaginable Futures, the venture firm funded by Pierre and Pam Omidyar and investing in education initiatives across the world, is looking for an Investment Analyst for their Global team, based in Redwood City, California.
Shram Sarathi, a non-profit working on the financial inclusion of migrant workers, is looking for a General Manager (Strategy & Innovation) in Udaipur, Rajasthan, India.
The title of this newsletter…
…is from this piece announcing the winner of the Design Indaba Department of Audacious Projects competition, which set a challenge to supercharge South Africa's tourism. The winner was Farayi Kamabarami, who "pitched the idea of an 'Ubuntu Shrine: An ode to being Human' in which he envisions an agnostic shrine being built at the Cradle of Humankind. A shrine that will become a non-denominational pilgrimage for tourists to reconnect with their common humanity - a place to rediscover and experience the spirit of Ubuntu 'I am because you are' and our interconnectivity."
Endnote
Do send links to cool stuff you're working on if it's of the kind that will interest this community, and stay healthy! Also please share this newsletter with friends and friends of friends, ask them to subscribe - and become a paying subscriber if you like. If you'd like to say hi, I'm on Twitter.
Till next time,
Anjali