Edition 126: "We made that Pope ourselves"
Hi there! I'm Anjali, Director at Storythings and co-founder of Ada's List. This is where I collect creative and tech news that attracts my attention from the non-Western parts of the world. A big Hello to new subscribers who might have come via this kind recommendation from Patrick Tanguay (who writes the Sentiers newsletter himself) in Kai Brach's Dense Discovery newsletter, and Steve Bryant in Noah Brier and Colin Nagy's Why Is This Interesting (I recommend all of their newsletters!).
---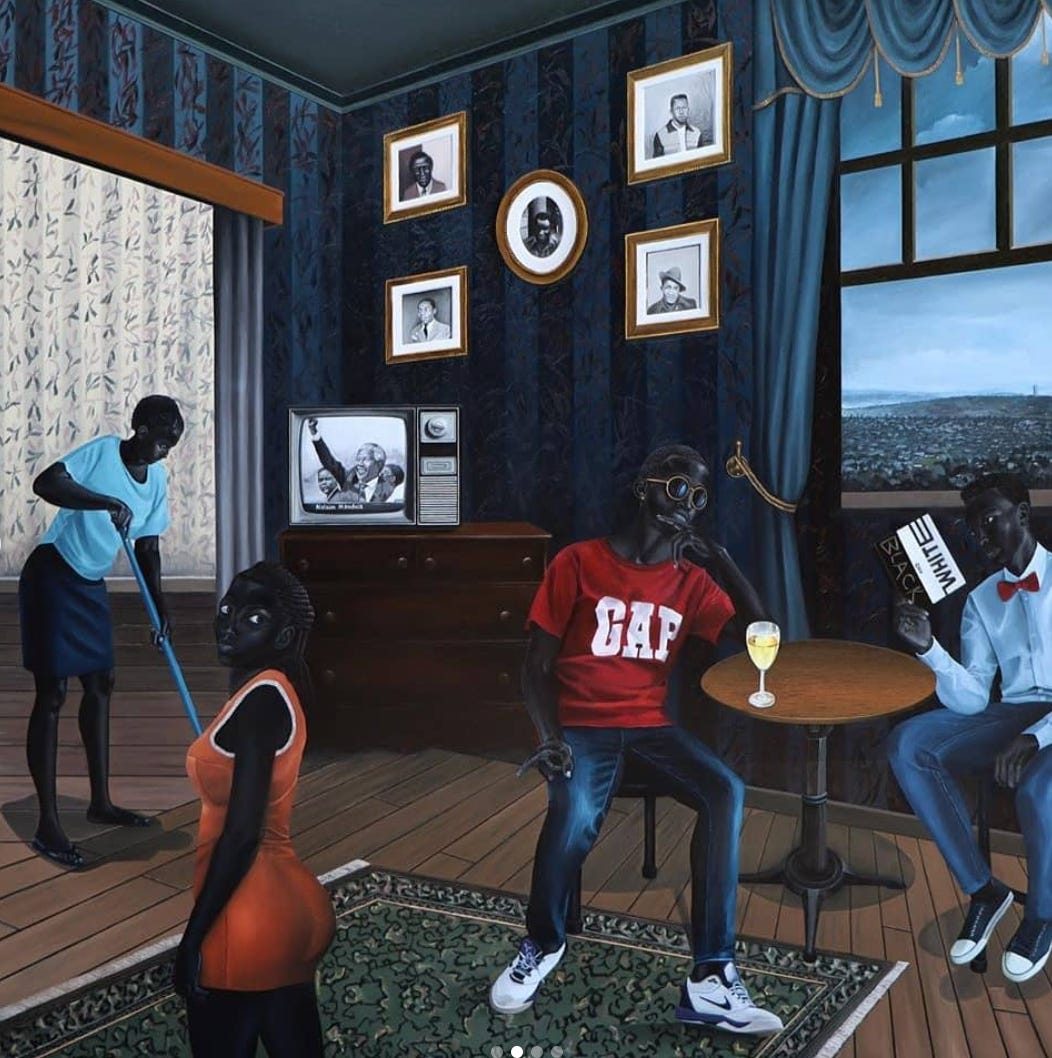 What's Up
Black lives still matter. At Storythings, we've started a discussion club where we collectively talk about an anti-racism resource we commit to reading, watching or listening to as a group. I shared most of these resources in my last couple of emails, but if anyone has any further recommendations, please send them through.
We're hiring for a couple of freelance roles at Storythings at the moment: a 3D artist/animator and an AR/Unity developer. Do share!
If you're a female founder looking for angel investment int he UK, Angel Academe, where I'm on the advisory board, has re-started their fortnightly calls with angels for screening. Check here to see if you qualify for investment and apply for their September pitch round.
Links
Techfugees have launched an open-source map to highlight how refugee camps have been affected by COVID-19. Here's more about the project in ITU News.
Ingressive Capital have closed a $10 million fund for seed and pre-seed tech companies in Sub-Saharan Africa - and recently they've expanded to consider firms in Egypt as well.
Facebook is working with India's Central Board of Secondary Education (CBSE) to launch a "certified curriculum on digital safety and online well-being, and augmented reality for students and educators in the country." At the same time, Google is also working with the CBSE on an online-offline blended learning approach which will use their G Suite for Education tools. They're also going to work with the Kaivalya Education Foundation on training 700,000 teachers to provide virtual education.
On the subject of Big Tech making inroads into India, Benedict Evans has an excellent take on why everyone from Google and Facebook to Qualcomm and more are investing in India through Jio. Simply put, Jio is in it for the long haul, and it's a smart play if a monopolistic one: "To put it another way, Jio was a bet on zero marginal costs — or, at a minimum, drastically lower marginal costs than its competitors. This meant that the optimal strategy was — you know what is coming! — to spend a massive amount of money up front and then seek to serve the greatest number of consumers in order to get maximum leverage on that up-front investment. That is exactly what Jio did: it spent that $32 billion building a network that covered all of India, launched with an offer for three months of free data and free voice, and once that was up, kept the free voice offering permanently while charging only a couple of bucks for data by the gigabyte. It was the classic Silicon Valley bet: spend money up front, then make it up on volume because of a superior cost structure enabled by the zero-marginal nature of technology." Microsoft were reportedly considering a $2 billion investment but by the looks of it, that has not yet materialised.
Love this: young people from the charity Ikasi Youth in Cape Town, South Africa, are going to send 'good vibes' via WhatsApp to anyone who needs them in order to raise funds for their township to get through the Covid crisis. Here's their GoFundMe.
Two of the biggest communities in Africa for expecting mothers and parents have merged to create the Bliss Group, with a combined audience of about 300,000. Mums Village Kenya and BabyBliss Nigeria will be co-headquartered in both countries.
A fascinating long read from ProPublica on the climate refugees of the future. I particularly liked the data visualisation - here's more on how they developed their Climate Migration Model specifically.
China's Tianwen-1 mission is on its way to Mars, due to land in February 2021. The United Arab Emirates has also sent its first-ever mission to Mars in collaboration with several US universities, and NASA is due to launch Perseverance, its own mission to Mars this week. As Tech Review reports, "They are clustered closely together to take advantage of the short period every 26 months or so when Earth and Mars are closer than usual."
Lovely piece of creative work if you haven't seen it yet: a 14-minute stop motion animation about a little girl who tries to make amends for disappointing her father in Mumbai. Animator Suresh Eriyat took 8 years to make this. Worth checking out the behind-the-scenes video as well.
A summary of the groundwork TikTok has been laying in Africa even as huge markets like India and the US ban it for political reasons: "It has dedicated social media accounts for Nigeria, South Africa and Kenya, and is aggressively drawing established influencers into its fold while organizing classes to train new influencers."
How Japan is using AI to identify the next popular trends and designs in light of Covid, which has hit retail hard.
A documentary portrait of handloom weavers in Kerala, India and how they're trying to stay afloat after a disastrous flood in the state in 2018, and the progress of technology. It's slow, but quite therapeutic watching, if sad.
Jobs and opportunities
RappiPay are looking for a Product Owner based in Mexico City.
Setu, which wants to reinvent India's legacy fintech architecture, are looking to hire several roles in India: Tech Lead, Customer Success Lead, Full Stack Engineer, Developer Relations Engineer, Automation & QA Engineer.
Disney Parks, Experiences and Products are looking for a Senior Manager - Product Operations, Publishing in Mumbai, India.
Kawa Space, a startup looking to help businesses maximise the data they can get from space, are looking for a Chief of Staff based in Mumbai, India.
The Goethe Institut is "looking for artists and teams of graphic artists and writers/authors/scenarists to submit proposals for new comics on Indigenous feminist movements and activists from the Global South. Up to ten selected stories will be published in a Comic Anthology in 2021". Details here, deadline 31st August.
From the community
Had a chat a while ago with friend of the newsletter Alex Wilson, who wrote this piece for Raconteur about how people are adapting to the WFH era in Lagos, Mumbai, Tallinn, Amman and Ho Chi Minh City.
If you're a POC designer, illustrator, UX, visual designer or motion designer based anywhere in the UK, reach out to Andrea Limjoco on Twitter, who is building a community that might be valuable for you.
The title of this newsletter
…is from this fascinating (and I do mean fascinating) article in the Financial Times about Las Palabras ('Words'), the Peronist shrine where Latin America's elite meet in Buenos Aires. It's sort of Madame Tussaud's meets a bar meets a museum. Some of the things I learnt about: the Wincofone, an Argentine-made record player that enlivened homes in the 1960s and 1970s and 'Michaelangelo, Maradona and the Hand of God', a painting in Las Palabras which depicts so much socially and politically (Maradona vs. Messi being but one angle).
Endnote
Thanks to all of you who recommend this newsletter to friends. If you have interesting things to share that might be relevant to readers of this newsletter, I'd love to know about them - drop me a line by email!
Till next time,
Anjali